Tuesday, September 8, 2009 -
General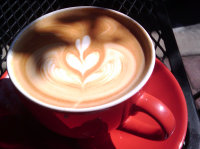 For me, the last week has been pretty mellow. My bike was shipped from nationals last Wednesday and will hopefully get here today. This resulted in a mandatory, yet much needed, break. But this week has been pretty big for
Tom Zirbel
and
Bissell
.
First, news comes out that Tom is going to
Garmin
next year. I heard this rumor in April but it was early and unreliable. This time the rumors were true.
Tom also won the individual NRC title by a mere 7 points. It was quite a dramatic finish because at the Chris Thater Memorial Crit last weekend Sebastion Haedo needed to win, to win. While Tom was racing the US Pro Road Race, 4 other Bissell riders were at the crit to try and win or at least disrupt the Colavita lead out. It worked and Haedo was second. A true team effort.
Comments